---
Jazzland owner-proprietor Axel Melhardt was born right here in Vienna May 14, 1943, son of the Prague-born actor Edgar Melhardt, a longtime member of the Vienna Volkstheater, and Ilse Melhardt, who as "Ilse Glarys" was famed throughout 1920s and '30s Germany as a singer and actress.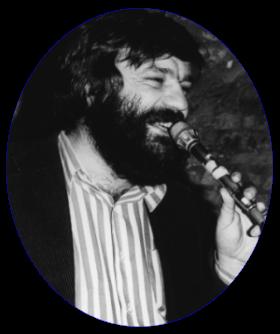 Young Axel got through his early schooling pretty much unscathed - but found his destiny in two encounters of a singular kind - with jazz (in the form of Hollywood's The Benny Goodman Story) and with the literary world of science fiction, at that time all but unknown in the German-speaking world. After battling various schools to a draw he finally laid aside formal academic pursuits for good, preferring to follow his native intellectual curiosity into astronomy, ethnology, mathematics, German and English language studies and journalism, among other disciplines.
Writing remained his heart's interest, yielding stories of his own and translations of leading American Science-fiction writers. For awhile he published a literary magazine showcasing young and amateur writers, gaining a respectable following in the German-speaking world. Life for Axel in those days was strictly a feast-or-famine affair; perhaps not surprisingly, it was one of the latter stretches that led him to open Jazzland. By that time he'd also attracted attention as a diligent jazz researcher, and a record-collector of widely catholic tastes. By now a familiar figure in Vienna jazz circles, he'd been watching and waiting, accumulating insight into musicians and the ways they think, operate, and interact - and, inevitably, learning valuable lessons about organizing and producing.
It all came to fruition in early 1972 with a jazz evening at a financially beleaguered little city-owned wine cellar on the Franz Josefs Kai called the Weinfassl (roughly translated: "The Li'l Wine Cask"), not far from historic Stephanskirche and within sight of the not-quite-blue Danube. The event was a success, rescuing the little cellar and opening a new realm of possibility for Axel. Franz Kausal, a man of largely gastronomic interests, grasped at what was obviously a chance, and the "Austrian Jazz Ring," with Melhardt on the board, began running jazz concerts at the Weinfassl, now rechristened Jazzland. The partnership didn't last long, but Axel carried on building the club; the years that followed found him stepping easily into the food and beverage end of the operation with the same flair that characterized his musical policy.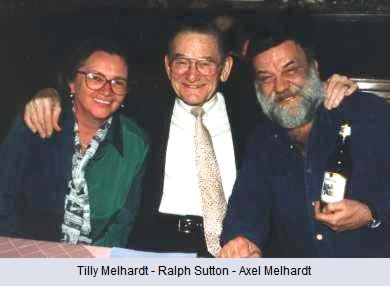 From the start, his artistic concept was clear and, in its fashion, innovative: invite top jazz stylists, most of them Americans, to Vienna and team them with outstanding musicians on the Austrian jazz scene. Just how well it worked is obvious to anyone charting Austria's steady growth into a respected force in the international jazz world. A roster of international stars who have appeared here will be found elsewhere on our home page. Nearly all the major Austrian players have had their Jazzland moments as well - and our bandstand also remains a training and testing ground for what in German we call the "Nachwuchs" - the new generation of young, innovative jazzmen eager to strut their stuff alongside the established stars.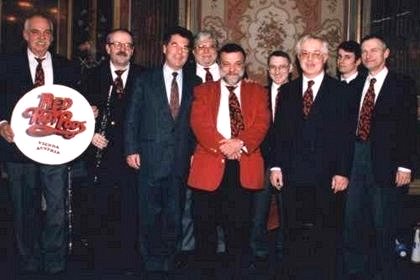 During a meeting of the "Europarat" (United Nations - but european style) the president of the Austrian Senate Dr.Heinz Fischer invited the RED HOT PODS for a concert - a big compliment for jazz in Austria.
From left to right you see: Peter Hofmann p, Claus Nemeth cl, Dr.Heinz Fischer, Erwin Frassine bjo, Axel Melhardt, Michael Libowitzky b, Harry Jirsa tb, Peter Gabis dm, Dieter Bietak co.
As Axel is the first to admit, he couldn't have pulled it off alone. In October '72, only weeks after Jazzland opened its doors, he married Tilly Stelzhammer, at the time a promising student of ethnology. Though unfamiliar with her new husband's jazz world, she quickly appreciated the support, encouragement, and sheer energy she could bring to his fledgling enterprise. It meant breaking off her studies, but she never hesitated: from that day to this, she's stood by her man, shouldering the burdens, rolling up her sleeves and pitching in whenever the task seemed too much for one alone. Without her, Axel says now, the whole enterprise might have collapsed long ago.
United they stand. And, as long as his beloved hiking and mountain-climbing keep the ravages of oxygen-depleted nightclub air at bay, Axel plans to continue running Jazzland with his unique blend of enthusiasm and commitment. His hopes for the future are vested these days, he says, in his son Julius (b. 7/12/84), already showing signs of promise at the piano keyboard. But that may be awhile in coming. At an official awards ceremony not long ago, Conservatory Professor Heinz Czadek got an only slightly embarrassed Jazzland proprietor to promise that he'll still be running the club, at the same stand, on March 4, 2022, when it celebrates its 50th anniversary.
Kidding aside, though, Axel takes real and justifiable pride in operating what is surely the world's oldest jazz club still under its original management - and in the fact that it's long since been accepted as one of the worlds leading jazz rooms.
His only regret? That the Austrian media pay such scant attention to jazz. Whereas jazz stars appearing in other countries seem to get both advance publicity and reviews, Austria seems forever tied to the old mindset, equating jazz with rock and pop, rather than granting it the respect it's long since earned as "serious" music.
---